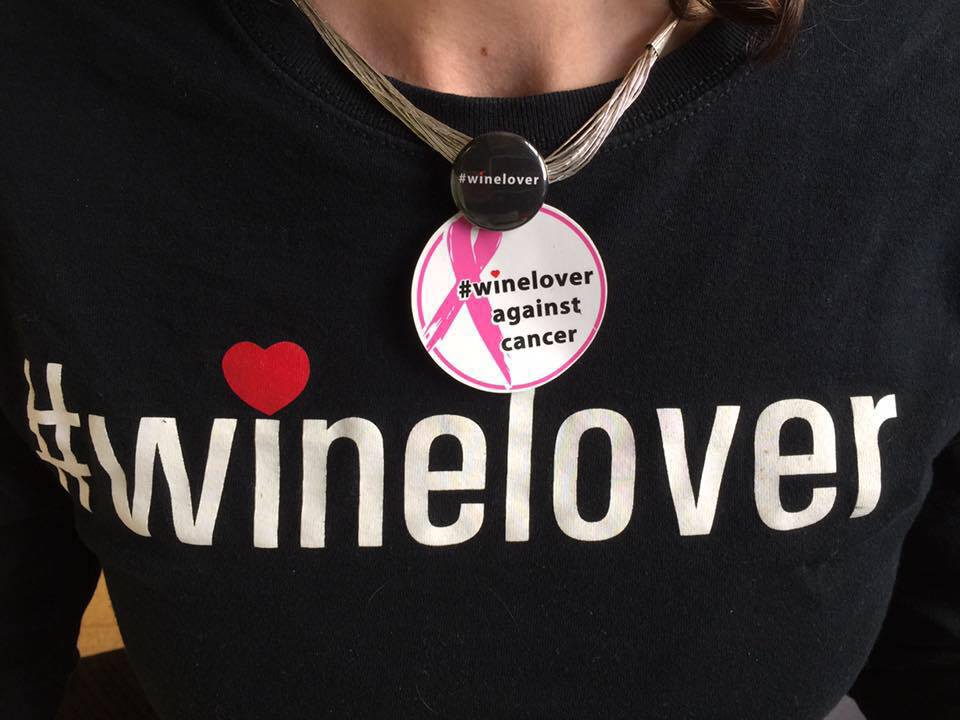 Dear #winelover,
Your help in spreading the word to raise awareness of the health risks caused by alcohol is much appreciated!
Be mindful when drinking. We're not talking about abstain from alcohol for the rest of your life, just to make good and moderate choices taking your health into account on a daily basis.
Wear your #wineloveragainscancer t-shirts as many times as you can. To every wine tasting or event that you attend. And if that is not going to happen… wear it to go shopping, dinning, golfing, and fishing! We need everyone to see that we, as a community, support this cause!
Take a picture (or many pictures) of you wearing the t-shirt and then:

a) Make of it your profile picture on Facebook, Twitter, Instagram, Linkedin
b) Post pictures of your wine adventures using the t-shirt

Talk to people about our cause. #wineloveragainstcancer. As said before, our sole goal is to raise awareness among #winelover-s for breast cancer. Early detection is still the best solution, so we have to make sure that every #winelover knows that.
Last, but not least, don't forget the human factor (and I'll quote Elizabeth Gabay MW): "Remember that reaching out to people who are suffering alone and in silence is vital. Hand holding and just being there for those in pain is always much appreciated."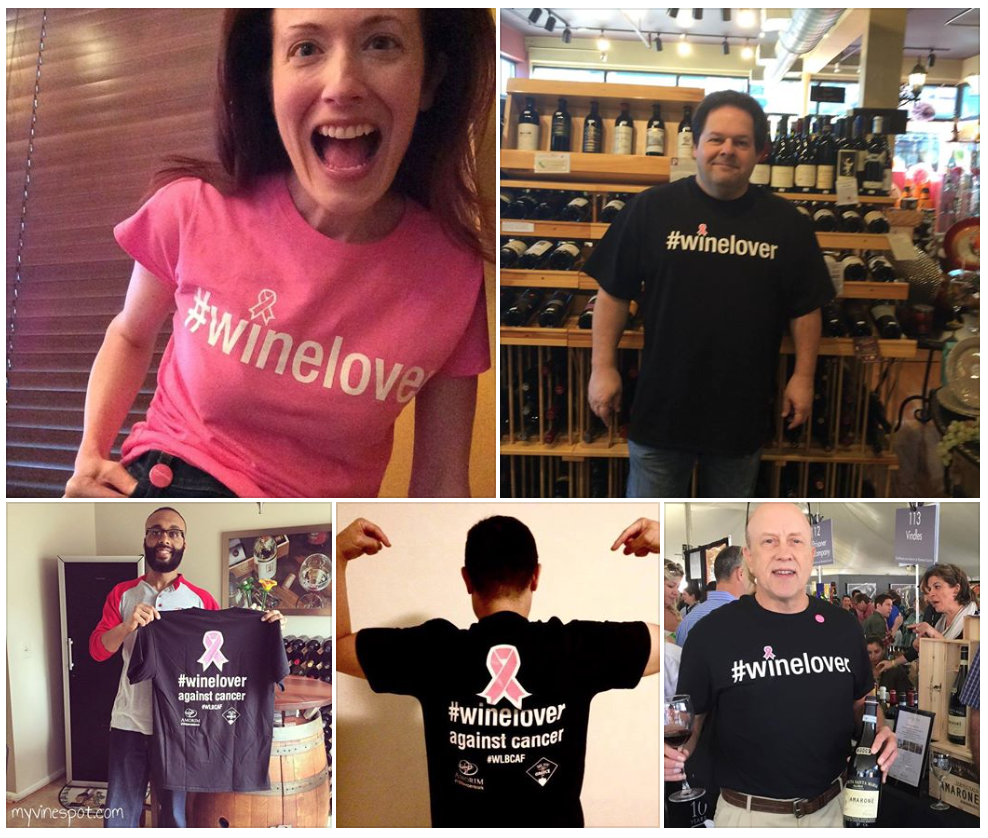 I believe we have a very good opportunity in our hands to make a difference… Let's make it happen!
Cheers,
Luiz Alberto, founder of the #winelover community
>>> Member of the Circle of Wine Writers.
>>> Italian Wine Ambassador
I combine my passion for wine with social media.
Follow me on twitter: @thewinehub