Hugo Mesquita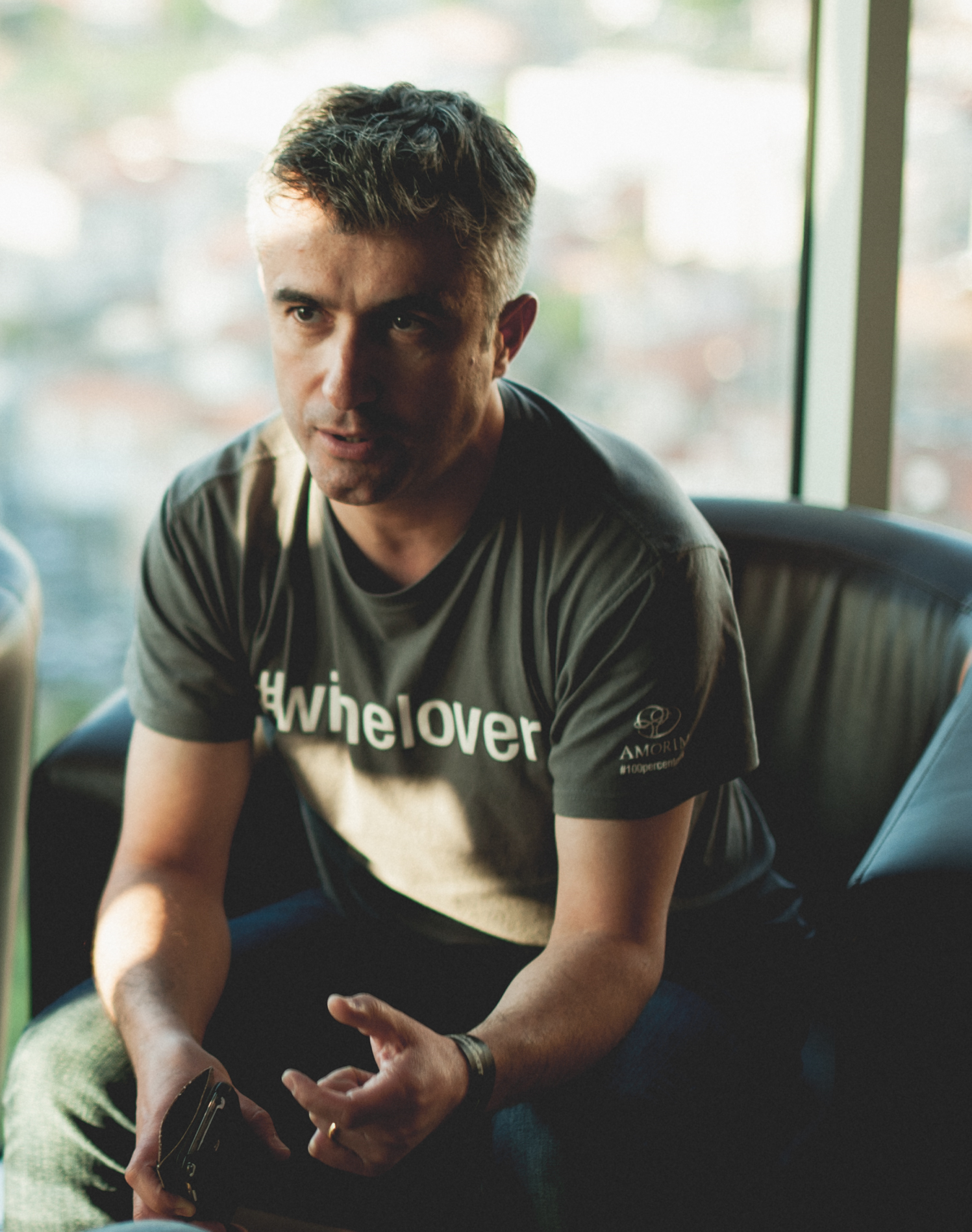 Hugo has been passionate about wine since childhood. Over the last 20 years he moved on to working closely with wines, better said, "on top" of wines, while working for Amorim, the world leader for natural closures for drinks with 1,5 centuries of existence.
Hugo studied simultaneous interpretation, which opened his appetite for learning more idioms, always focused in understanding better other people's views, opinions, needs and trying to help them have the best advice or solution. This paved the way into a career in sales, enabling him to travel to more than 30 countries in the World and interacting with multicultural approaches to wine making, wine business, terroirs, qualities, positioning, marketing, troubleshooting.
A confessed cork and computer geek, he has done everything possible to promote cork also in the online world and acting often as a specialist in cork, while working very closely to the most updated technologies for cork production and innovations that can be put at the service of the wine and also spirits industry.
If you'd like to get honest and constructive information about cork and its importance for the future of environment, its contribution for premiumizing wine packaging, Hugo is the right guy to reach out, preferably with a good glass of wine. 
You can find him through: www.amorimcork.com, hmesquita.tsunit@amorim.com; linkedin: https://pt.linkedin.com/pub/hugo-mesquita/14/a66/9b7; facebook: https://www.facebook.com/hugo.mesquita.121; twitter: @mesquitah; Instagram:mesquita.hugo