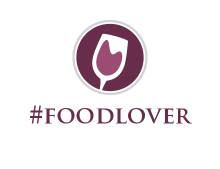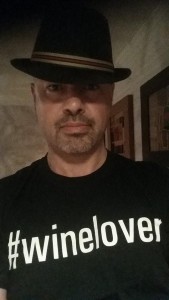 Meet our new Ambassador: #winelover & #foodlover, Christer Schröder.
He began his culinary career over 30 years ago when he trained as a chef at the most prestigious school in Stockholm, Sweden. Although he got the offer to pursue his studies in Lausanne, Switzerland, which he declined, he has been faithful Sweden since. After years standing at the stove, he advanced to become the Executive Chef with the simple slogan that "Less is always more" hence his genuine interest in classic cuisine where the flavors really penetrates usually consisting of a maximum of 4 to 5 ingredients. Therefore, he has always had a good eye to the Italian kitchen in addition attracts with good wine also rests its cultural cradle of cooking often with few ingredients, he likes to cook so-called comfort food, food that makes you feel satisfied and happy and he feels naked without his tomatoes, garlic and peppers, and if you're lucky, you may find a fire steel in his pocket if there is a chance to make a fire spontaneously and cook some stuff.
Christer has during his career in the hospitality worked in several restaurants and hotels and have a genuine interest in providing the best possible experience when cooking. Besides having worked in the kitchen, he has also devoted his life to where he worked to start up successful restaurants and businesses and some less successful. I think Christer is one of the few who actually rented some subway cars in rush hour serving a 5 course dinner in the Stockholm subway where surprised commuters saw a set of subway cars speed through the tunnels with candles in candelabras and white cloths on specially made tables hanging between the seats.
Besides being a chef, he also has a graduate degree in hospitality with a major in economics, and he believes that the service starts only when you give of your inner self, only then can you make a difference and everything "starts from within," there are no simple shortcuts. In years gone by, he has a solid resume from the start as chef, executive chef, head waiter, restaurant manager, regional manager, operations manager, Food & Beverage Manager and Consultant in Hospitality and much more and he stills believe that there is still so much to learn. The food and wine has always gone hand in hand, as he passed between the kitchen and the front of the house over the years. After years of cooking, he took a degree in wine and got in contact with classmates who loved wine, which he never regretted. Even though he is not on the wine trade, he has the love and passion for the good things in life and these things brought him lots of new friends over the years. The combination between food and wine and like-minded people is the fundamental glue that brought people together and I believe that Christer will be a great contributor to the #winelover community.
Stay in contact with Christer through social media:
Facebook: Christer Schröder – Twitter: christerschrder – LinkedIn: Christer Schröder