Wayne Young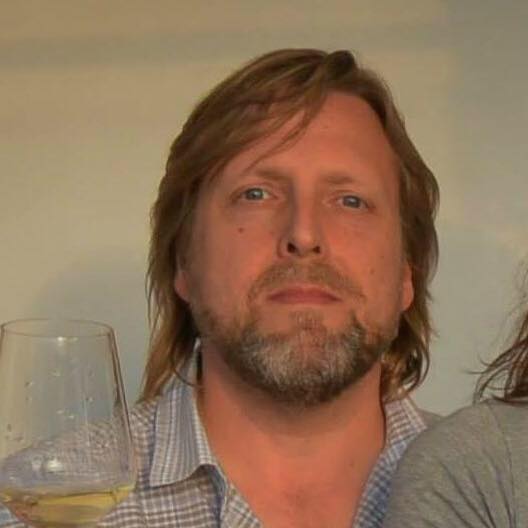 Marketing manager and head-roadie for the Bastianich Winery in Friuli Venezia Giulia, Wayne Young has been involved with wine for almost 25 years. Starting off at Wine Spectator in New York, then moving to the service sector at Joe Bastianich's "Becco" in 1996 as Sommelier, a new horizon was presented to him in 1998 to work a harvest in Friuli for the premier vintage of the Bastianich winery.
He never returned. Instead working 5 harvests in the cellar and then moving to a position deemed "safer for himself and others" in the office, dealing with all aspects of communication, sales, marketing and PR at the winery, as well as still being intimately involved in the production of the wines.
White wine has always been his first love, beginning with the wines of Alsace and Champagne, and then discovering the greatness of Friuli's hillside whites. But his true passion lies in his fetish for the most under-appreciated sector of the wine world, aged white wines.
During his visits in Alsace, Austria, Burgundy and of course, Friuli, Wayne has discovered the beauty of great aged white wines, making it his personal mission to spread the gospel of Old White Wine, and to overthrow the tyranny of red wine.
And he is as a passionate as it gets… so follow his advice when it comes to "Old White Wine"
Oh, and he loves The Metal. 🙂
Stay in touch with Wayne via social media:
Twitter FB And Instagram: @Waynegrape Also twitter @OldWhiteWine