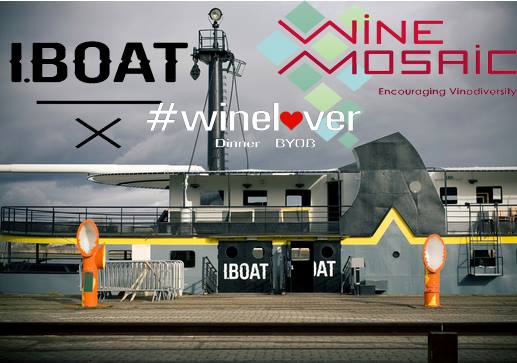 BOOK TICKETS AT: https://www.eventbrite.fr/e/billets-winelovers-vinexpo-party-16878192127
More infos  at https://www.facebook.com/events/797656440341940/
Password is #winelovers – NOTE confidential and limited –
ONLY 200 tickets available!!!! First come, first served!
BYOB – Bring a bottle per person max. and try to get rare, , forgotten indigenous or little know grape variety if you can!
The team of Wine Mosaic in partnership with Phileas Sommelier is pleased to welcome you for an evening of discovery and tasting aboard the iBoat during Vinexpo.
Discover the original grape varieties such as Areni, the Obeideh, the Papaz Karası the Pansa Blanca, Assyrtiko, the Riveyrenc … More than 30 winemakers from different countries such as Portugal, Spain, France, Italy, Corsica, Croatia, Greece, Romania, Turkey, Lebanon, Armenia, Georgia, … present their wines, giving you an opportunity to surprise your taste buds and nourish your curiosity!
SPECIAL OFFER – RESERVED ONLY FOR #WINELOVERS
15€ per person (normal price is 25€, so 10€ discount)
RULES – ONLY ON RESERVATION SO BOOK YOUR TICKETS
18h-22h: Tasting on board
Embark on board the iBoat and conquer the original varieties from different backgrounds, in the company of winemakers!
From 22h: BYOB party (1 bottle per person allowed)
From 22h, the iBoat turns into a top place of conviviality, where winemakers will share magnums of their production to enjoy the rhythm of DJ sets Freddy Jay
PS: There will be few snacks served, but also you will be able to purchase food at stands just standing by the IBOAT on the harbour.