We will be celebrating the 3rd anniversary of the #winelover community in Portugal this year. The program will start on Wednesday 11th February (people can arrive during the day – morning is preferential!) and end on Sunday 15th after lunch. (more details coming soon).
Be there! It will be #epic!
Cheers!
Your hosts,
Ana Sofia de Oliveira
Celma Carreira
Andre Ribeirinho
Luiz Alberto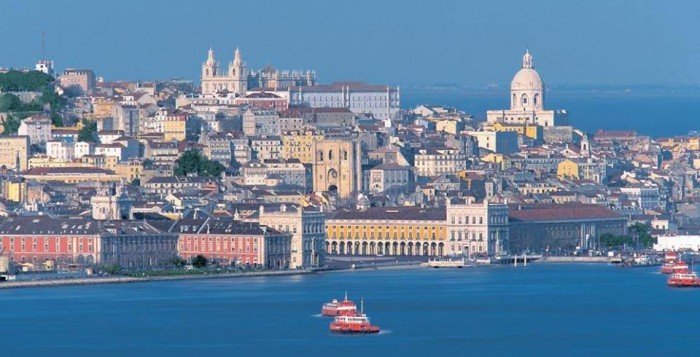 Event page on Facebook at https://www.facebook.com/events/1505841029669979/?ref=4
#winelover Anniversary 2015
General Information
Link: http://bit.ly/winelover2015portugal
This is the official information document for the #winelover Anniversary 2015 in Portugal.
Please find the program, where to sleep, what to wear, getting around & other info below.
Official Program (not yet final)
On the 11th it's arrivals day. There will be an optional Food & Wine Tour and group dinner.
12th Feb – Thu
13th Feb – Fri
14th Feb – Sat
Visit to Amorim Factory- Lunch –

Visit to Esporão (Alentejo)

– Dinner –

Hotel (Alentejo)

Visit to Cortes de Cima (Alentejo)- Lunch –

Visit to José Maria da Fonseca (Setúbal)

– Dinner –

Hotel (Lisbon)

#winelover Lisbon HangoutBYOB Party!

Portuguese Chefs Cuisine

Location: Hotel Flórida

Trip limited to 50 people
Trip limited to 50 people
Dinner limited to 100 people.
On the 15th there will be a group lunch at Ramiro (one of Lisbon's best seafood restaurants).
Registration to individual activities (and corresponding tickets) will open soon on EventBrite.
Where to Stay
You may book your Hotel directly. Beneath you will find our suggestions:
Official Hotel (except the Night of 12.02.):
Name: Browns Central Hotel. You may book directly at www.hotelbrownscentral.com.
Use the code winelovers to access these special rates.
The rates are:
08.-11.02.: 80 € for a single room (incl. Breakfast)/night and 90 € for a double/twin room(incl. Breakfast)/night
13.-16.02.: 84,60 € for a single room (incl. Breakfast)/night and 93,60 € for a double/twin room (incl. Breakfast)/night
The special rate is valid from 08 to 17th February 2015.
In all other Hotels of the BrownGroup (they have more than one) you will be able to use our code ('winelovers') that will give you access to the special rate. All Hotels of the group can be seen here: http://www.brownshotelgroup.com
Night of the 12th February
The rate is 53 € for a single room (incl. Breakfast)/night and 58€ for a double/twin Room (incl. Breakfast)/night.
You may book your room through e-mail: dinasimao@evorahotel.pt using our code (winelover).
Please note that in Évora you may stay at another Hotel but that the Bus will leave us at the Évorahotel and cannot take you to other Hotels. Also on the following day we will start from Évorahotel.
What to Wear
It is still Winter so we cannot promise high temperatures, but surely the sun will be out! Temperatures are around 8-15 degrees celsius.
Getting around
Arriving at the airport you may either take a cab to your Hotel or use the Metro.
Cabs are relatively cheap comparing to other countries in Europe. From the airport to the Rossio Square (city center) you pay around 15€ (already including the fare for your luggage).
One Metro ride costs you about 1,40€ and the first time you purchase the ticket you have to buy the reloadable card which costs 0,50€. A 24 hour ticket costs 6€/day. If you are staying at one of the Hotels of Brown you take the red line and then switch to the Green line in direction Baixa/chiado, exiting at this station.
For our official program we will provide a Bus except for Saturday, where you may take the Metro to get around during the day and to our Birthday party! In Lisbon the Bus will always pick us up/leave us at Rossio Square (map: https://goo.gl/maps/w3fIa)
If you have any other questions considering Lisbon, how to get round, accommodation, etc feel free to contact Celma through DM in Facebook.
We are thrilled to have you and are sooooo looking forward to February! 🙂