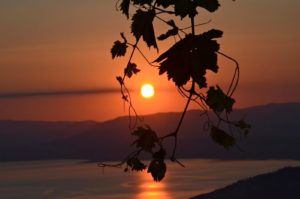 Dear Friends and fellow #winelover s:
we couldn't be any happier to announce on behalf of the Greek ambassador of the #winelovercommunity – our dear friend @ted_lelekas – that we will celebrate the 10th anniversary of our community in Greece next year! Woohoo!! 🙏 🍷 🥂 😃
We still don't have a program (or the dates), but the idea is to end our celebrations with our traditional BYOB dinner in Athens on the 14th of February.
Mark your calendars! 🙂
Some important notes:
As usual, our headquarters in Athens will be at the @cinque_athens Wine Bar. For those of you who don't know, our dear friends @evangelietseliou, @gregprassas , and @nikitasprassas always make the members of our community feel "extra special" at their bar. They will also help Ted with the planning/organization of the event.
Speaking of help with the planning/organization of the event, please let us know if you have any ideas/suggestions to help us create an AMAZING 10th anniversary. Here wr talk to all of you, but especially to our core Greek members: Giannis @krassaki, @anna_agagr, @annamariakambourakis, @vasilis.ioannou2018, @theodosiakehagia, and @panos_kakaviatos (and, of course, @aliceanastasiou from Cyprus).
We would appreciate if you could show your support by sharing this info on your own walls & posts. Thank you! 🙏
We hope you are as excited as we are… 🥳🥳🥳 We can't wait to see YOU there!! #SeeYouInGreeceWinelover 🇬🇷 #wineloverAnniversary2022 🎇
Yamas!! 🍷 😃 🥂
PS: Pic of the sunset from one of the first #winelover trips in Greece: #MountAthos