This is a film project that brings #winelover-s together. I met the film maker, Rudi Goldman, in our facebook group while he was doing post production of the film. I think the first time was when he was seeking funding for the film through crowd funding. He has since become a valued member in our community.
A few months later, the movie; Burgundy: People with a Passion for Wine, was finished and won awards such as Best Documentary, Los Angeles Film Awards August 2016 and Winner Foreign Feature at the Spring 2016 Hollywood International Independent Documentary Awards. The film has been shown in film festivals in Europe and the USA. Now it is available for pre-order. For more information on how to pre-order click here.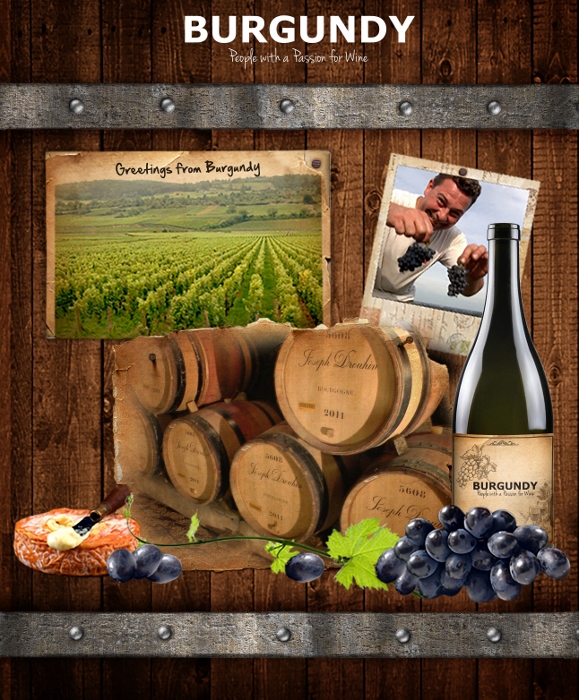 I don't know about you, but I really like documentaries. They may be about music, people, historical events or wine. A well-made documentary takes you to places that you might not otherwise get to see. They give you another person's perspective and insights that let you see it from their angle. An article or a book can also do this, but in documentaries there is another form of dramaturgy that is difficult to reproduce in other types of media. In this case it's about one of my favorite wine regions, Burgundy, which makes it even better.
Although I visited Burgundy on several occasions, tried lots of wines, met several winemakers and read numerous articles and books, it still continues to fascinate. Burgundy is special. It's a place that is going to take time to learn and understand. It's a place that challenges and fascinates. If you take the time to really understand Burgundy, there are many rewards in the form of amazing wines and experiences. However, you should equip yourself with some patience, humility, and in a best case scenario a really deep wallet. In Burgundy there is always something new to learn and something new (or old) to try.
Burgundy: People with a Passion for Wine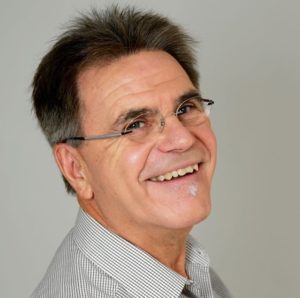 Rudi Goldman lives in the Netherlands. When he reached out to the wine community, among them #winelover, most of the film was already done. The project had become bigger than he initially had planned for, so he had decided to try out crowd funding for the post production part. Personally, I think that it's an interesting way to work with financing. However, it is difficult to predict whether you will manage to get the money or not.
Rudi told me that at the time he needed 30,000 dollars and managed to raise 10,000. In the end it cost him more than he received, though he won something else in the form of new contacts, friends and knowledge.
Personally, I think that, one should see crowd funding as a two-part deal. One is the money you need, the other that it's a way of building a following for the project. The people who invest in it also become committed to the project and therefore become its ambassadors.
Why a film about Burgundy?
Rudi Goldman has made many food, wine and lifestyle films, most of them promotional. The majority of these were produced in Argentina and Chile. He, however, lives in the Netherlands, so at one point in time Rudi and his wife decided it was time to make a movie on home turf. Burgundy is not in the Netherlands and the trip takes approximately eight hours but still geographically it's a lot closer.
Rudi's love affair with Burgundy began more than 20 years ago when he spent a night in Beaune, on the way to the Savoie. Right there and then he fell in love with the city and with the Côte d'Or. He and his wife have since continuously revisited the area. In the three years it took to make the film, between 2012-2015, there were a lot more visits.
I think that the love is shown and felt in the movie. It's not just someone who makes a temporary stop in Burgundy, this is someone who really knows the area, its wines and food. Much of the film is about Côte de Beaune, a part of Burgundy that has become Rudi's favorite. He feels this way because it's a quieter part of Burgundy, with smaller roads and less traffic than in Côte de Nuits to the north.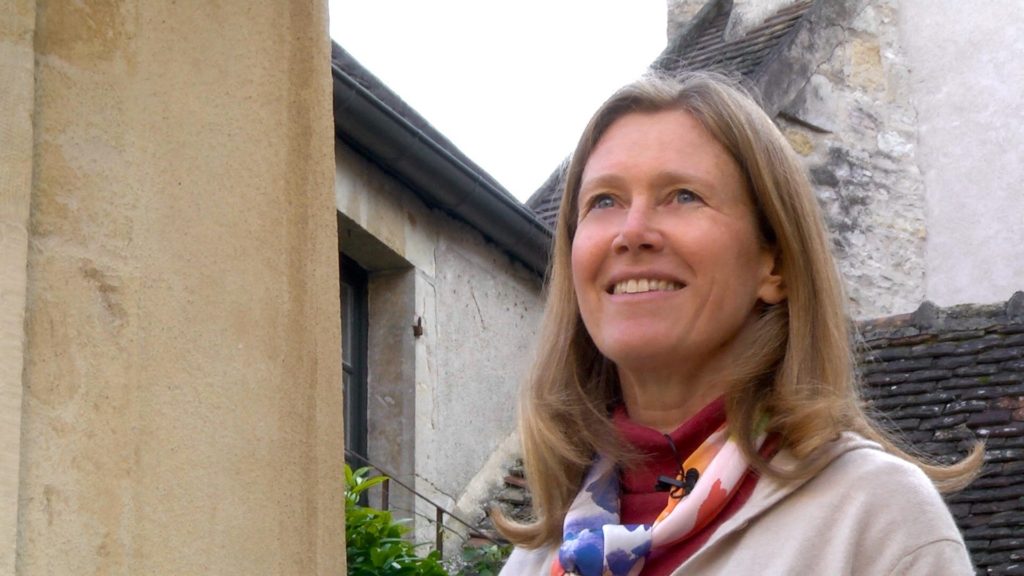 Véronique Drouhin-Boss, winemaker of Maison Joseph Drouhin is our cicerone in the film. She narrates the film throughout and she is also one of several winemakers who talk about their wines, different areas of Burgundy and wine making. There are many others who share their experiences, such as Jacques Lardière, former winemaker at Maison Louis Jadot and Alex Gambal winemaker at Maison Alex Gambal.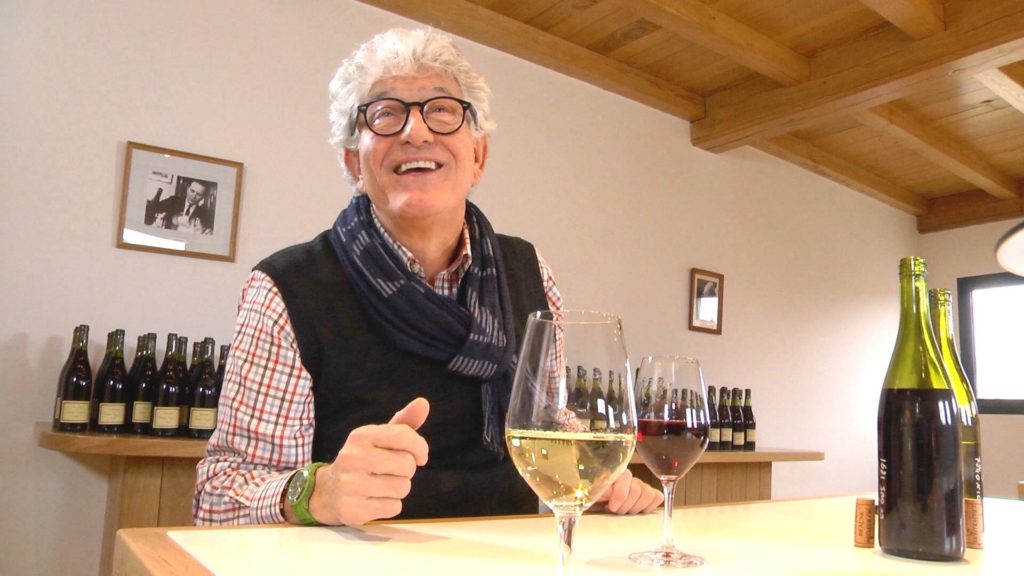 In the film we get to visit both known and unknown places in Burgundy. We get to know more about what distinguishes different areas and why. With the help of the camera, we get a look into everyday life and meet both joy and adversity. But not everything is about wine. The movie is about Burgundy. We also take note of truffle hunting with dogs, go on a half-marathon through the hilly countryside and see how Tonnellerie François Frères barrels are made and much more.
In the film we get to listen to the winemaker's stories, so I asked Rudi what his lasting memory during the filming of the movie was. He tells of a meeting in 2012 with the Meursault winemaker Vincent Bouzereau:
"This particular day we started filming at the Paulée de Meursault, a winemaker lunch with 700-800 people, from around noon until 7:00 pm. Just when we were getting ready to pack up to get a well-deserved meal, we were presented to a winemaker Vincent Bouzereau. He wanted to invite us to a wine tasting. My wife Lydia and I thanked the winemaker for the invitation, but we had to decline because we had had nothing to eat or drink the whole afternoon and evening. Bouzereau responded immediately.  Some wine glasses appeared and he poured us some lovely wine. Then he said: 'Come to my home and I will feed you!' We couldn't resist.  Once there Vincent grabbed fresh food made by his wife Aline, from the fridge: en croȗte and fresh bread as well as other delights and some wine; a bottle of Bourgogne Aligoté. A half-full bottle without a label and a number on it, that in its simplicity was absolutely wonderful. Needless to say, this was such a pleasant surprise and the memories will live with us always."
Whether you don't know much about Burgundy or if you have some knowledge, but want to learn more, or even have a lot of knowledge – this is a film for you. It is a film for all of us who love wine in general and Burgundy in particular. Of course, it works best with a glass of Burgundy wine or two to sip on during the screening. This makes sure that you really get in tune with Burgundy.
Read more about the film Burgundy: People with a Passion for Wine and news about it on its official website.
Magnus Reuterdahl, #winelover ambassador & specialist. A version of this article was first published in Swedish in the on-line magazine DinVinguide.se, read it here.