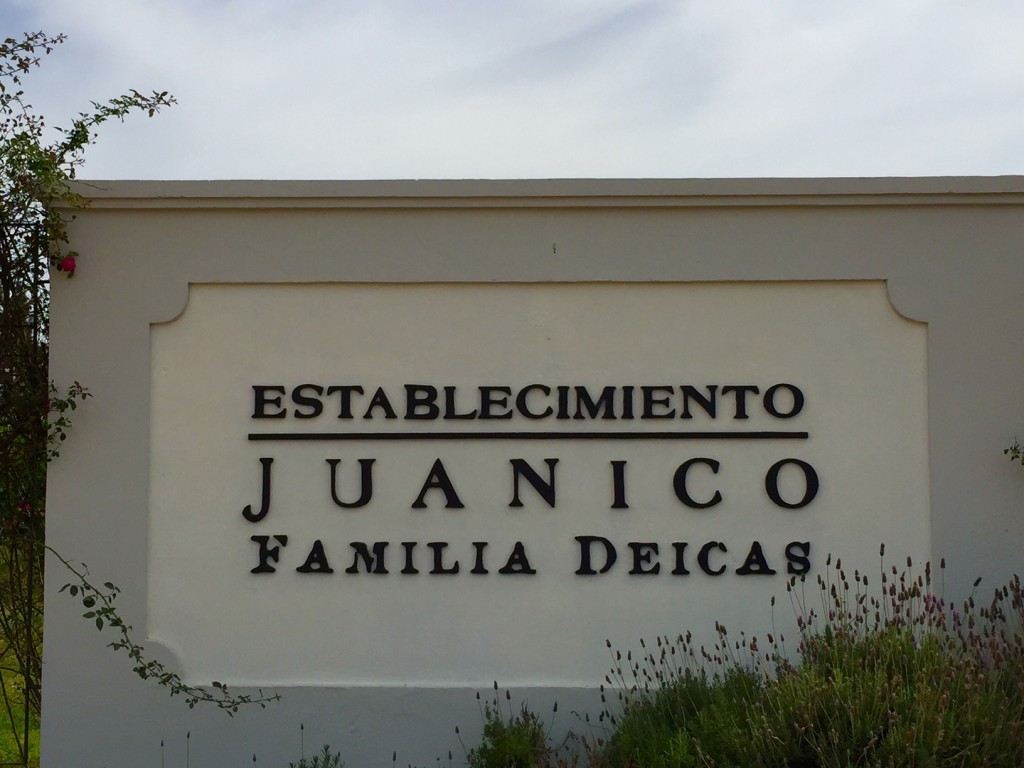 Last week I had the opportunity to visit one of the most traditional wineries of Uruguay: Juanico (Familia Deicas).
History: Before becoming the property of the Deicas family, the Juanico winery land had many other owners. Notably among these was Don Francisco Juanico, who in 1830 broke with the traditional farming methods of the area and constructed an underground cellar. In 1979, the family headed by Juan Carlos Deicas took charge of the Juanico winery and started investing with a new vision and tecnology. There are other facilities, but Juanico is the most important one and is ISO9001 certified. The production is mainly of red wines (about 75%). Sauvignon blanc, Chardonnay and Viognier are the main grapes for white wines, Viognier especially for export.
Bottling about 3 million bottles/year and exporting about 20% of the production.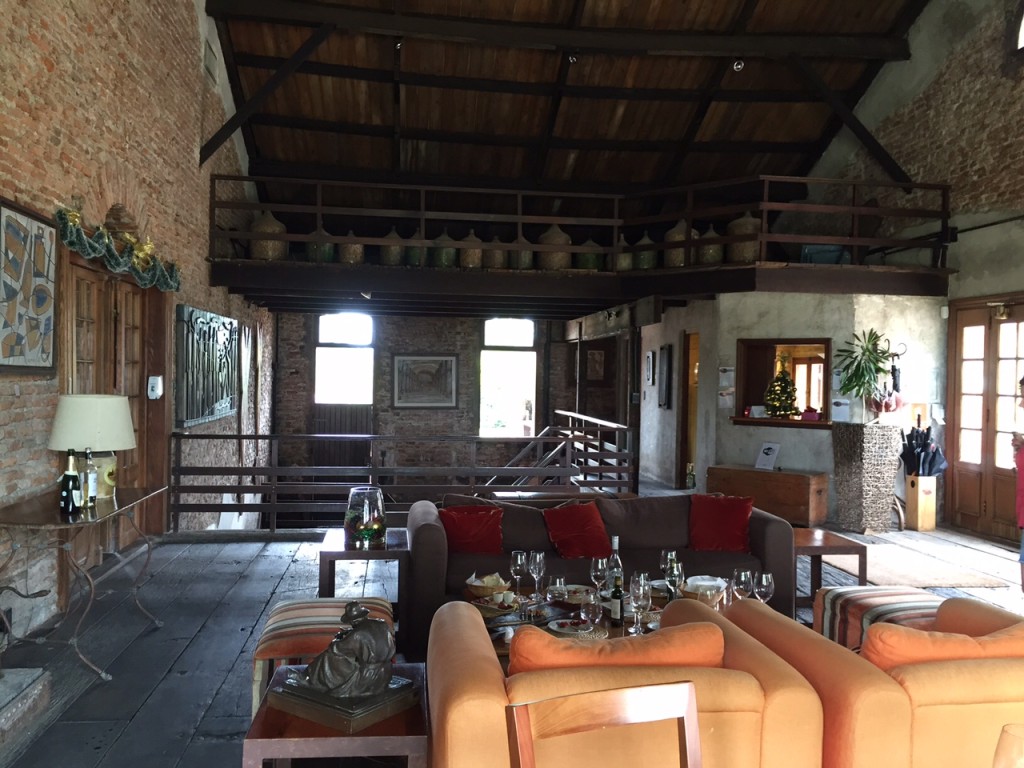 Juanico headquarters is established in a very old and nice property with buildings dating back to the 1800s. There are beautiful tasting rooms where visitors can taste their wines in a relaxed place with cheese & sausages and a delicious homemade bread.
/•/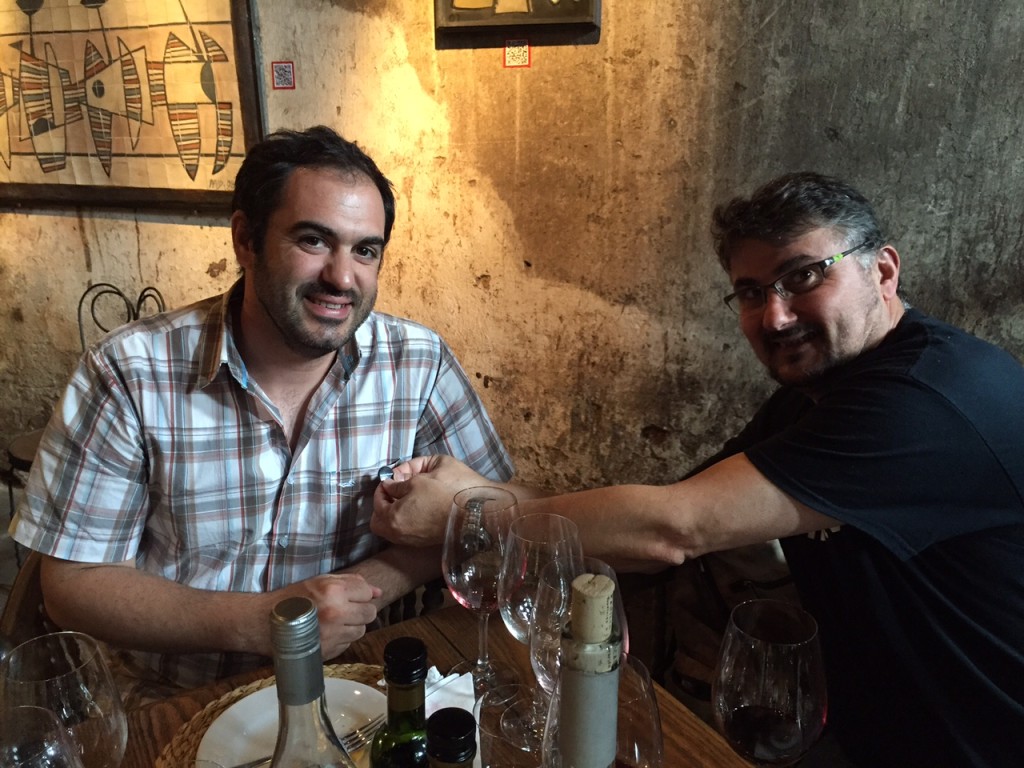 Diego Perez: a new #winelover was born!
/•/
Some of the wines we tasted: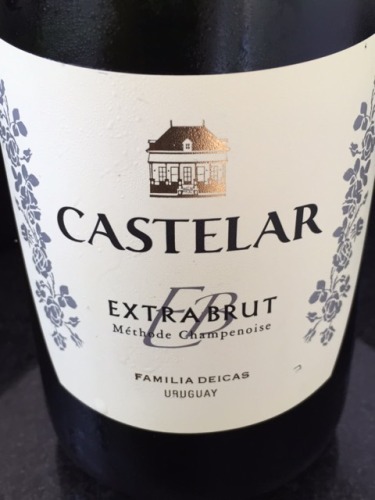 Castelar Extra Brut. Sparkling wine produced by the "Methode Champenoise" (second fermentation in the bottle), with a pale gold color. Perfumed nose with notes lemon, tropical fruits and a nice touch of white flowers. Very refreshing with a long persistent and delicious finish.
/•/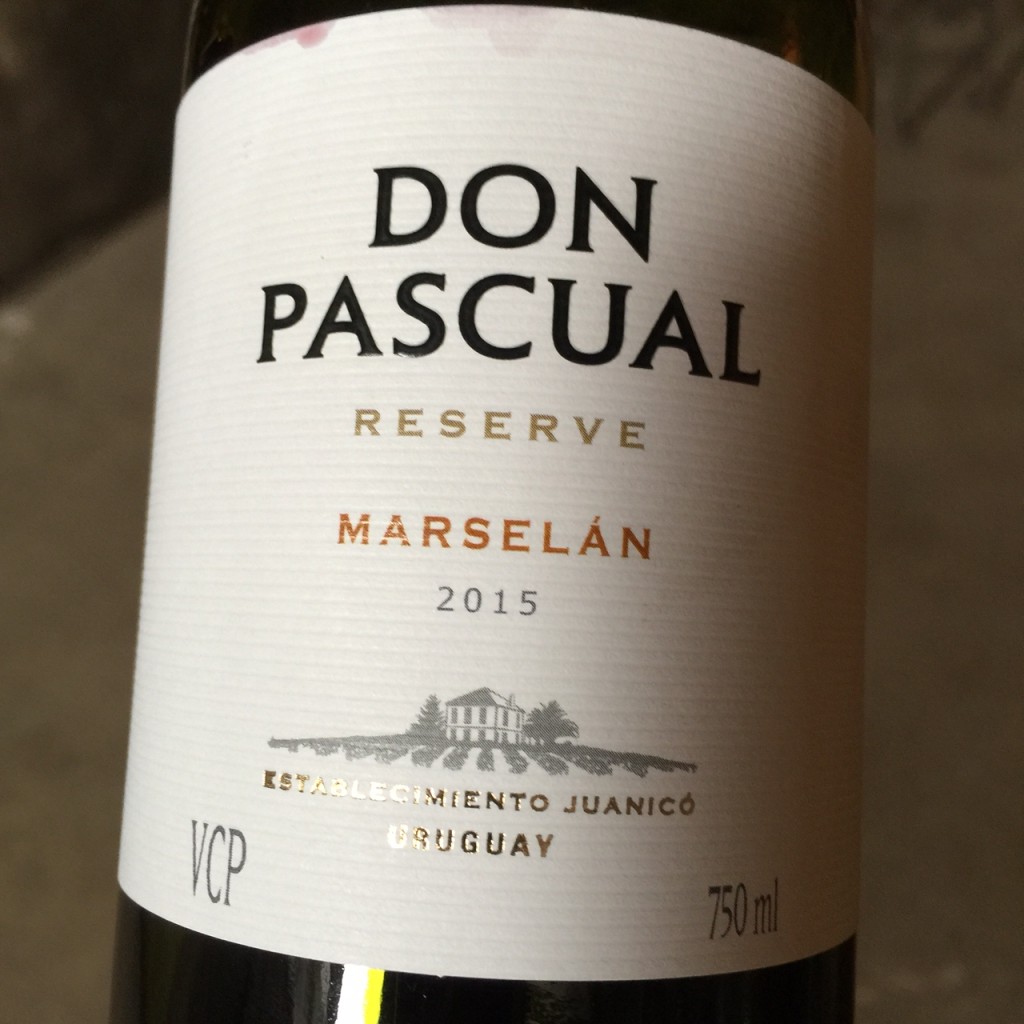 Don Pascual, 2015 Viognier reserve, 14% alcohol – US$ 6.00 . What a nice surprise! Fresh acidity, very fruity with notes of apricot and tropical fruits and a subtle floral note that does not overpower the fruit. Full bodied, with balanced natural acidity and a long finish. It's an amazing value at only US$ 6.00.
/•/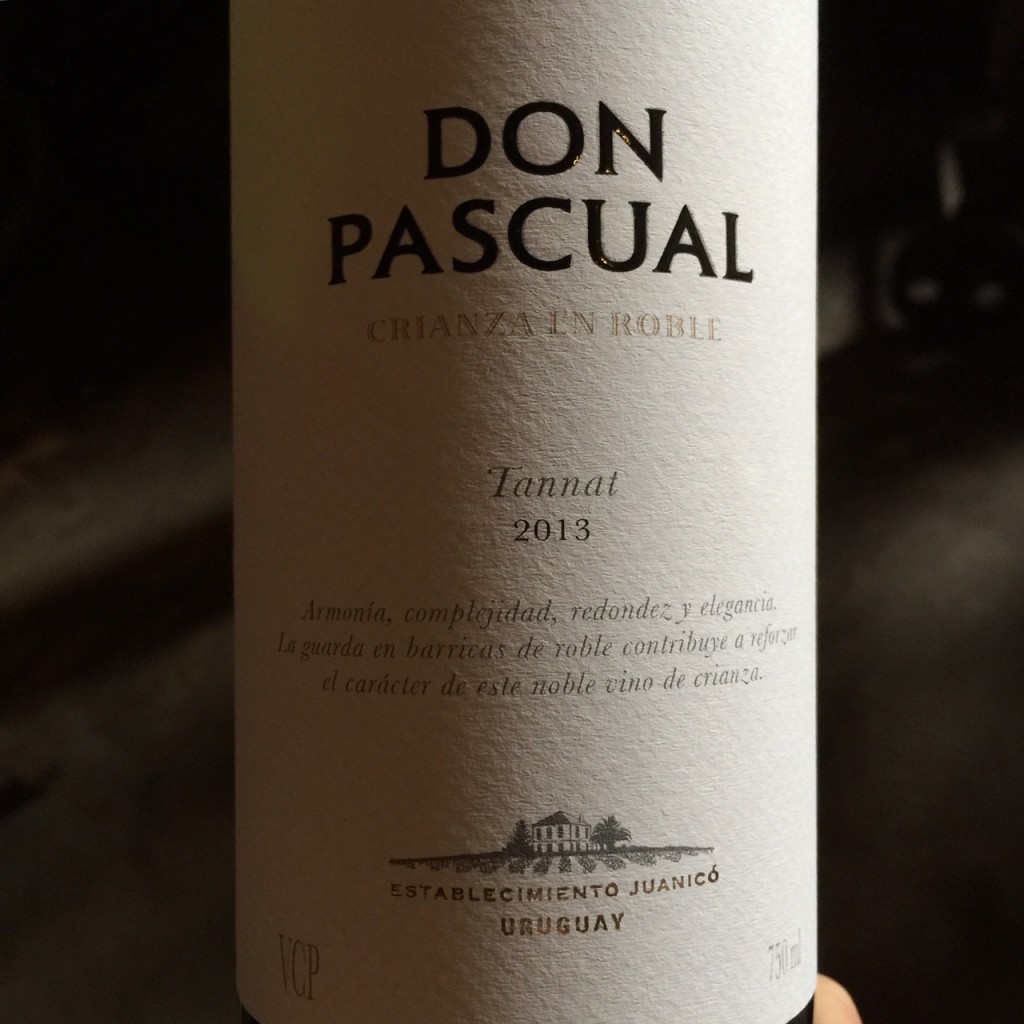 Don Pascual, Tannat Roble 2013, 13% alcohol – less than US$ 10.00. Still very young but has very approachable tannins. Spent 9 months in barrique. Dark purple with plenty of ripe fruit and spices. Powerful, well-structured and complex.
/•/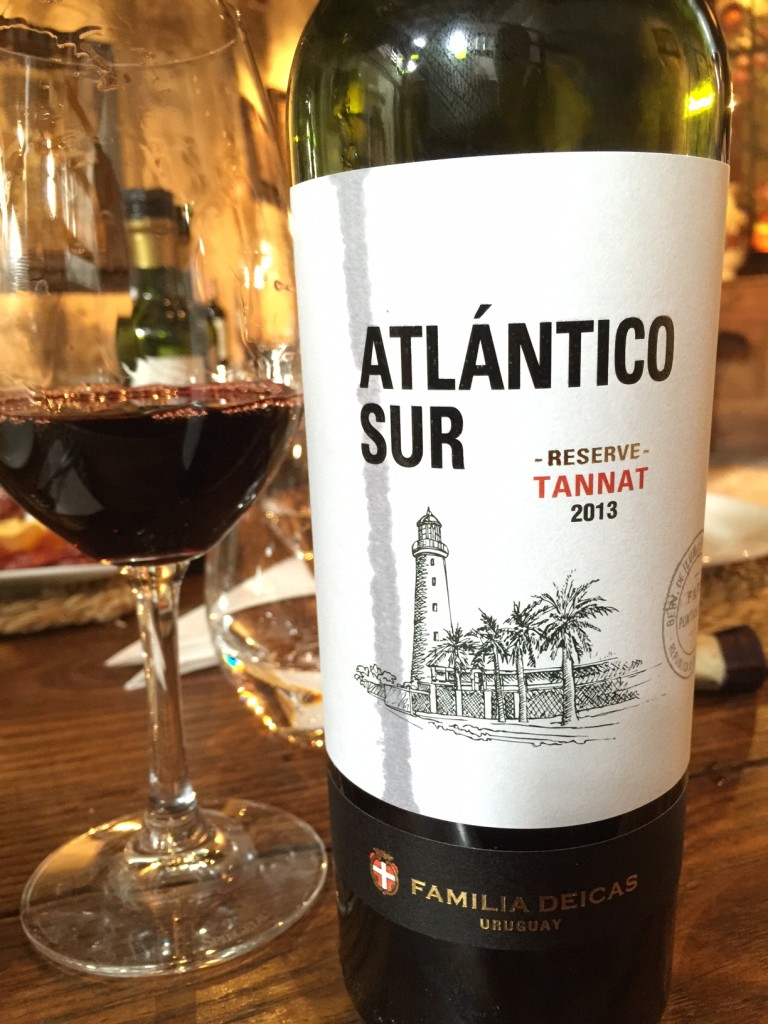 Atlantico Sur reserve Tannat 2013, 12.5% alcohol – no oak – US$ 12.00. The best Tannat grapes from their best vineyards. Firm structure without being aggressive. I still wonder how they can sell such a great wine at these prices… Being a big winery helps to reduce the costs?
/•/
Marselan Don Pascual Reserve 2015 – 14% alcohol. Grown in clay soils, this variety is a cross of Cabernet Sauvignon and Grenache. It's dark colored and is really easy to drink with lots of black and red berries and a touch of mint. It was a great surprise to see this grape being grown successfully in Uruguay.
/•/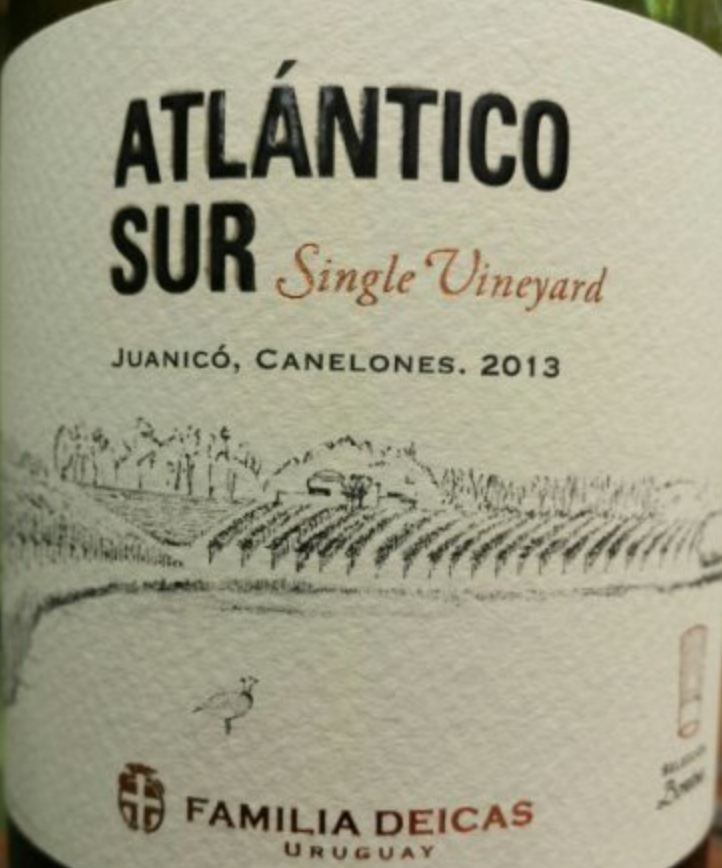 Atlantico Sur Single Vineyard 2013, 13.5% alcohol – US$ 19.00. Merlot, Tannat, Marselan, and Petit Verdot . Beautiful and complex wine, with impressive purity of fruit.
/•/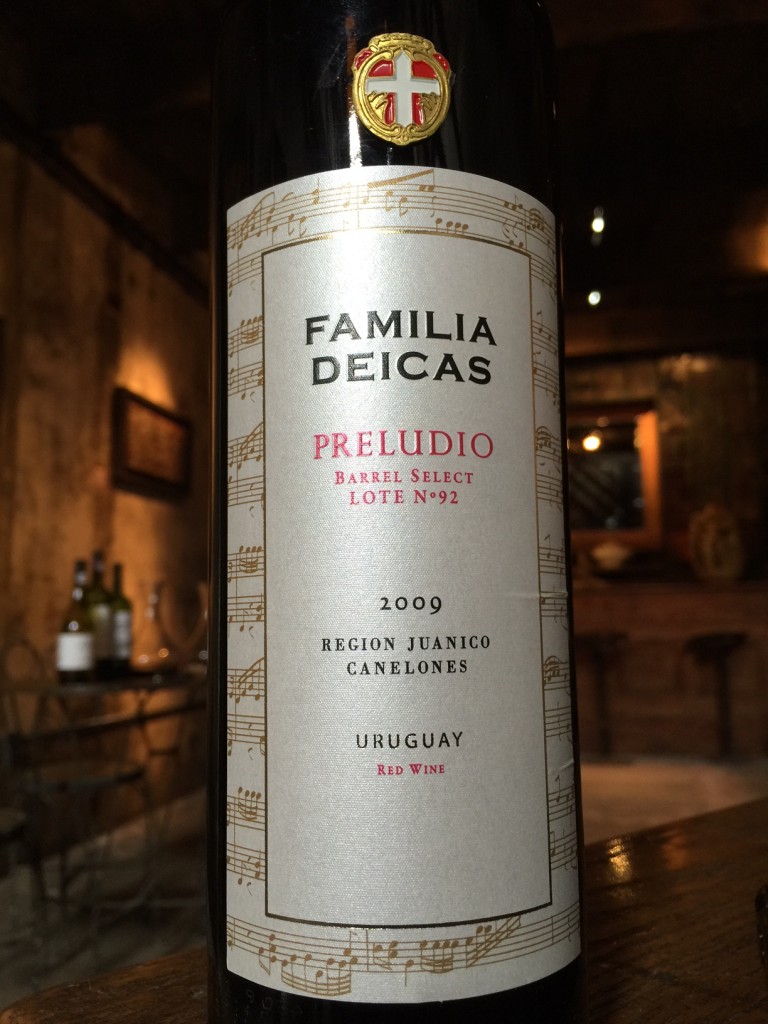 Familia Deicas – Preludio barrel select 2009 – 13% alcohol – Selection of the Best barriques – US$ 30.00. Preludio is traditionally made with five grape varieties, Tannat, Cabernet Sauvignon, Cabernet Franc, Merlot and Petit Verdot and is one of the most iconic wines of Uruguay. Firm structure with ripe and round tannins. A very complex and long finish, with incredible elegance, leaves an impression that this wine is from the Old World.
/•/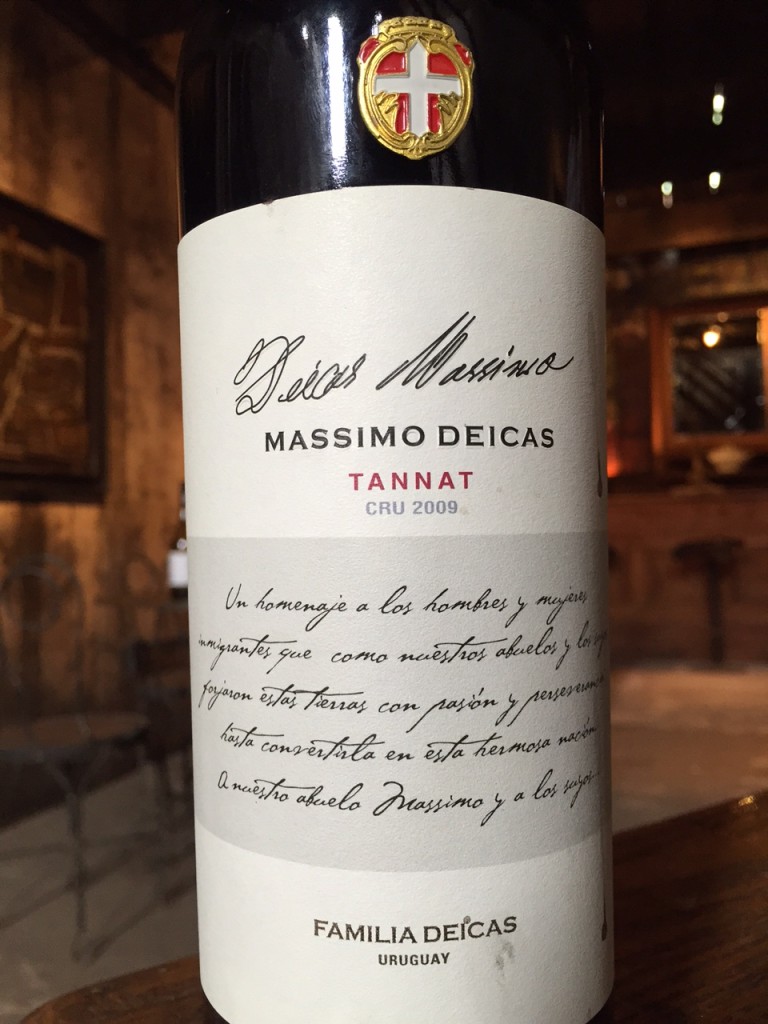 Deicas Massimo Tannat cru 2009 – US$ 70.00  – Very low yield production. Artisan production that was aged only French barrels (18-24 months, depending on the vintage). A very unique wine, with complex aromas, intense fruit and spice flavors that will develop with great elegance for many years in the bottle (10+ years to reach its peak).
/•/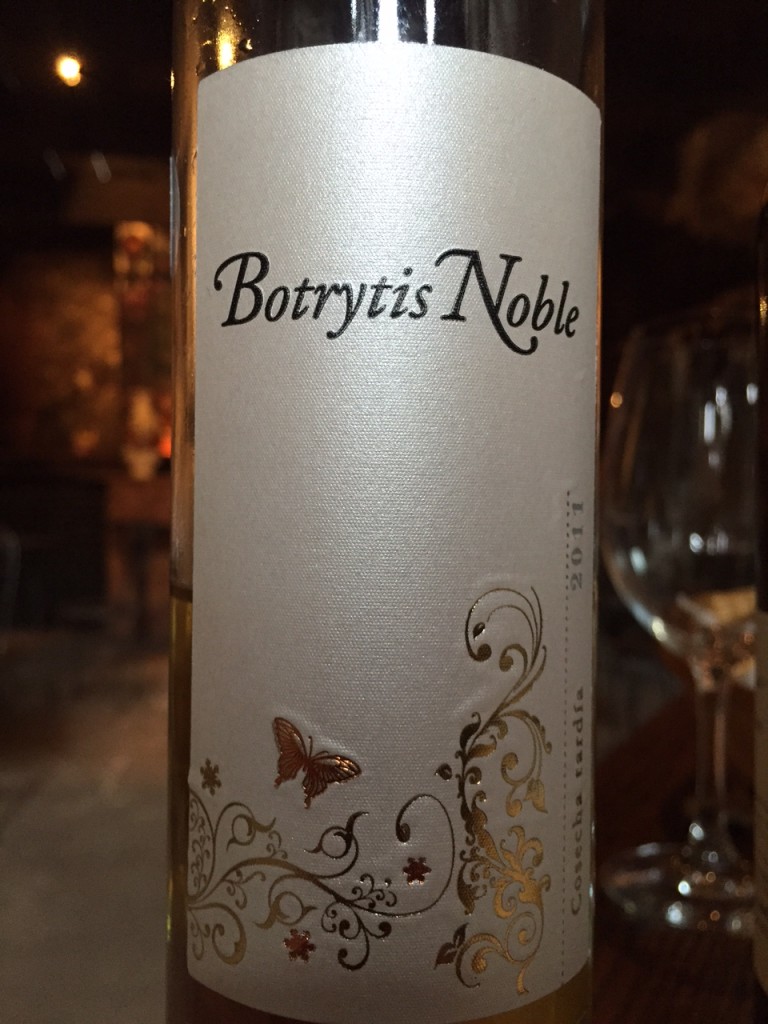 Petit Manseng "Botrytis Noble" – 2011 – 13.5% alcohol. Complex aromas of lychees, dry peaches, honey. Well balanced sense of sweetness and acidity. I'm very optimistic that Petit Manseng will become the "post card" white grape for Uruguay. This grape variety adjusts really well to the warm and wet conditions of the vineyards of the country.
/•/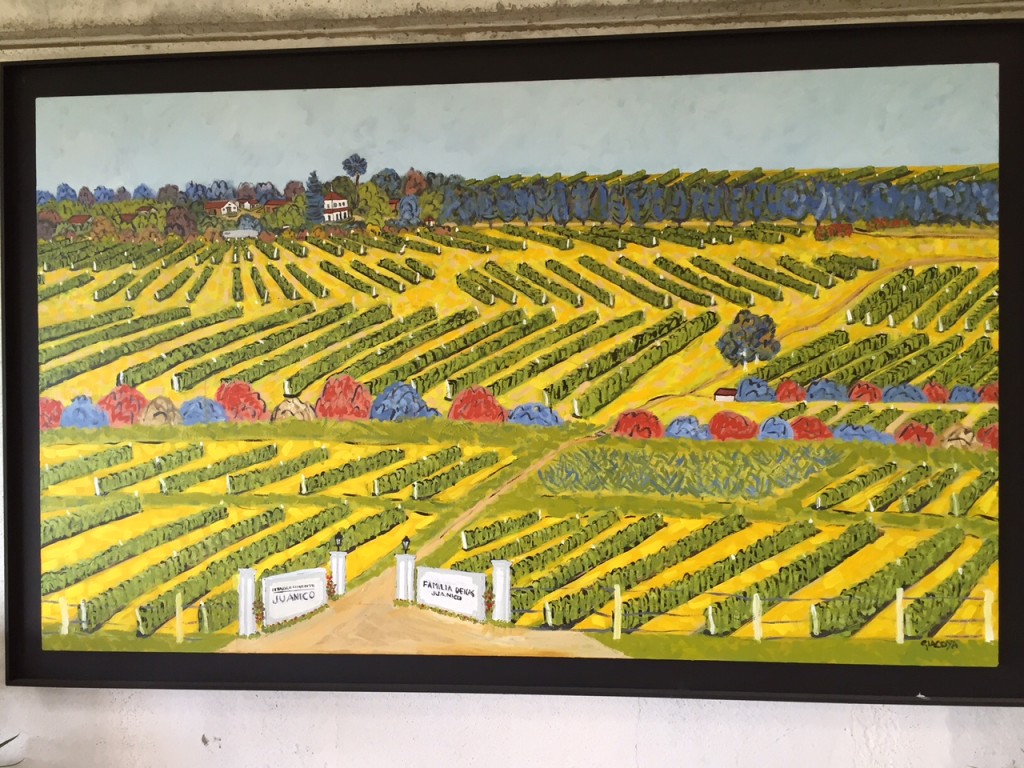 They are located less than 1 hour from downtown Montevideo.
INFORMATION AND RESERVATIONS: For information and reservations please contact them at 094 VISITA (094 847482) in Uruguay (+598 94 847482 from outside Uruguay) or send them an e-mail: visita@juanico.com
Cheers,
Luiz Alberto
>>> Master of Wine candidate
>>> Member of the Circle of Wine Writers
>>> Italian Wine Ambassador
>>> I combine my passion for wine with social media