This week I had the opportunity to visit one of the oldest wineries in Uruguay: Bodegas Carrau, Colón Winery – Montevideo. It was built in 1887 and was recovered by the Carrau family as the starting point of the project to export fine wines from Uruguay.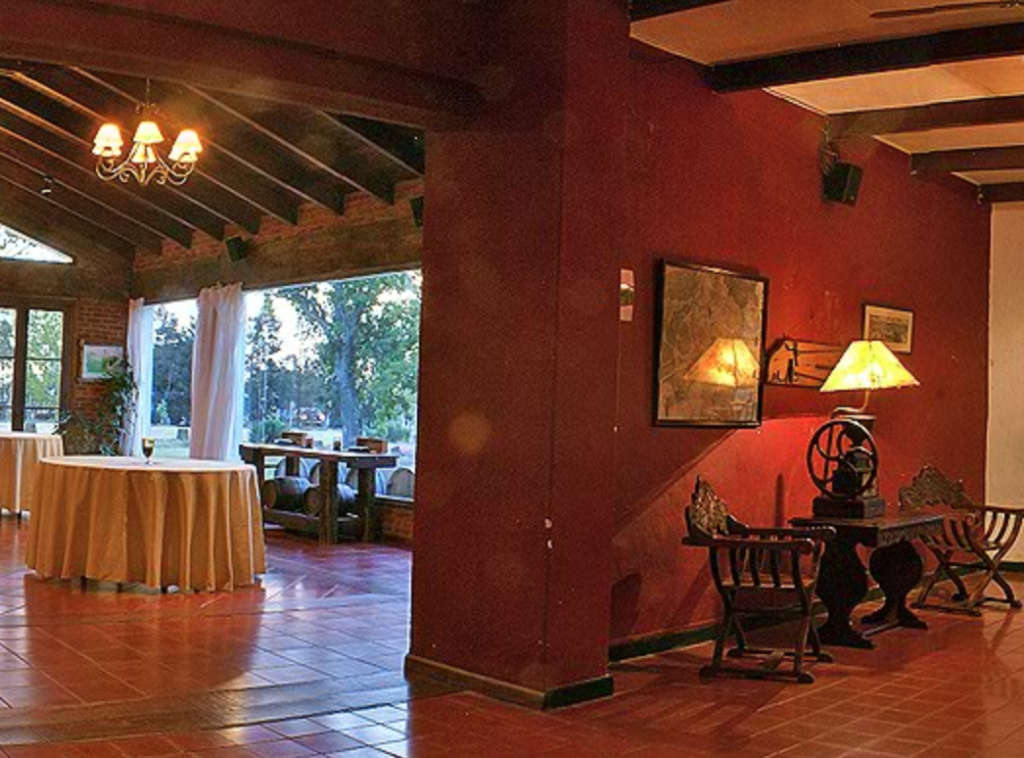 Its colonial house and the beautiful park and vineyard, make it an ideal place to discover some of the best wines, not only of Uruguay, but of South America. Just minutes away from downtown Montevideo, it's the perfect for #winelover-s that have only a few hours to get to know more about Uruguay and its amazing and affordable wines.
They have a "Certificate of Excellence" from TripAdvisor with 4-1/2 stars!
/•/•/•/
•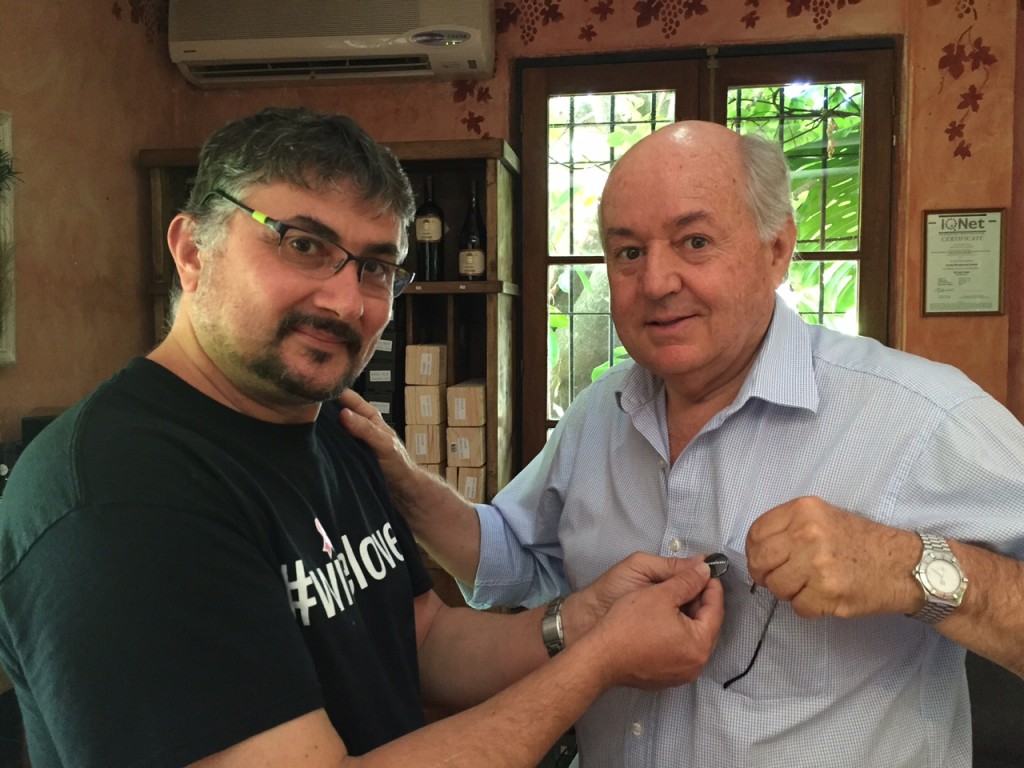 Javier Carrau (what a great host!). Now he is officially a #winelover… 🙂
≠≠≠≠≠≠≠≠≠≠≠≠≠≠≠≠≠≠≠≠≠≠≠≠≠≠≠≠≠≠≠≠≠≠≠≠≠≠≠≠≠≠≠≠≠≠≠≠≠≠≠≠≠≠≠≠≠≠≠≠
These are some of the wines we tasted: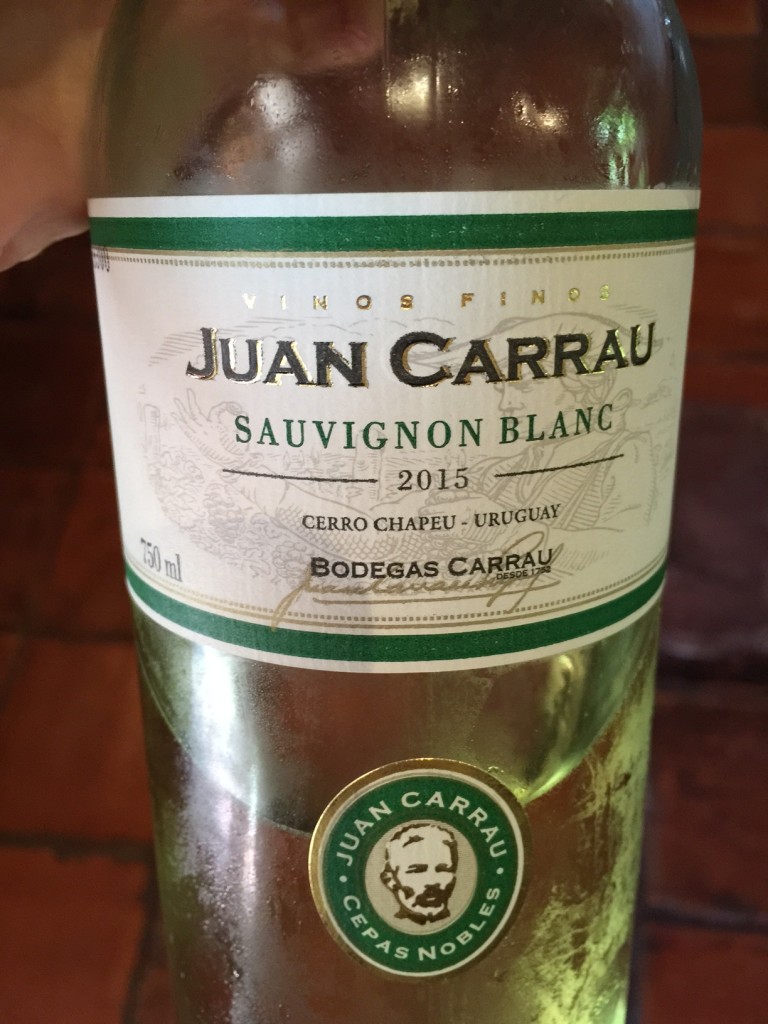 Sauvignon blanc – 2015 – US$ 5.50
Not quite as pungent as the versions from New Zealand, but shows plenty of tropical fruit and herbs. Fresh and perfect for a hot summer day at "La Rambla". By the way, I'm challenging other #winelover-s to find a Sauvignon blanc of such high quality at this price!
•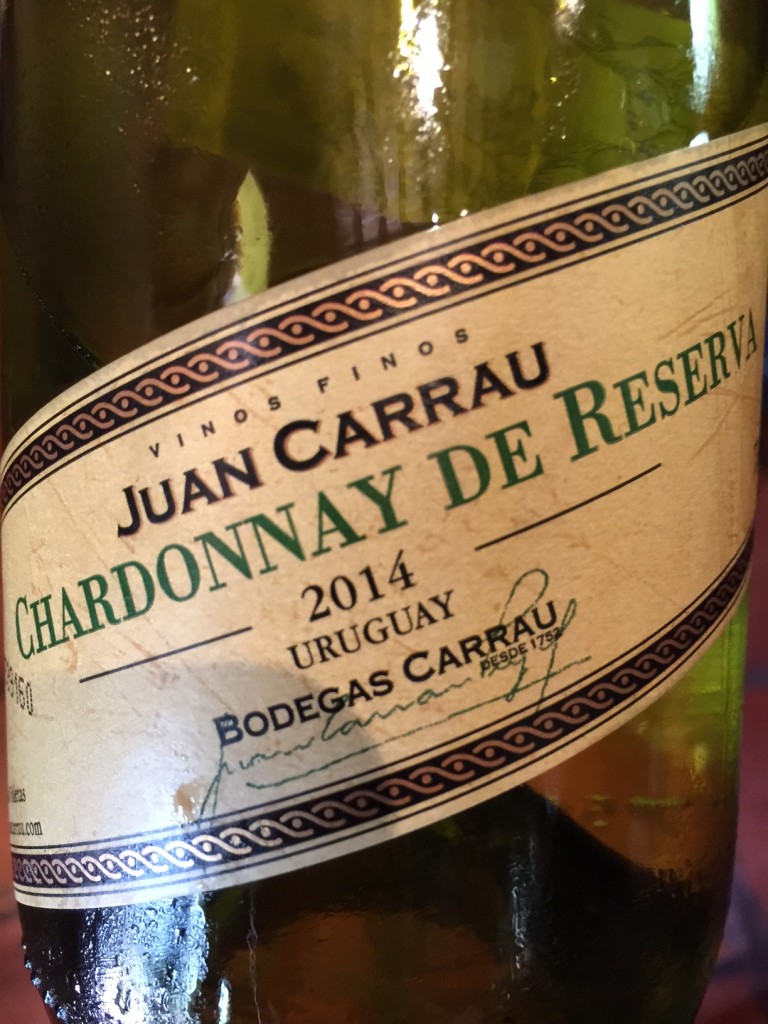 Chardonnay de Reserva – 2014 – US$ 10.00
Plenty of ripe fruit. Extra complexity (nuts, spices) that comes from the contact with the lees for 8 months in French oak barrels. I don't want to sound like a broken record… but this is another amazing value!
•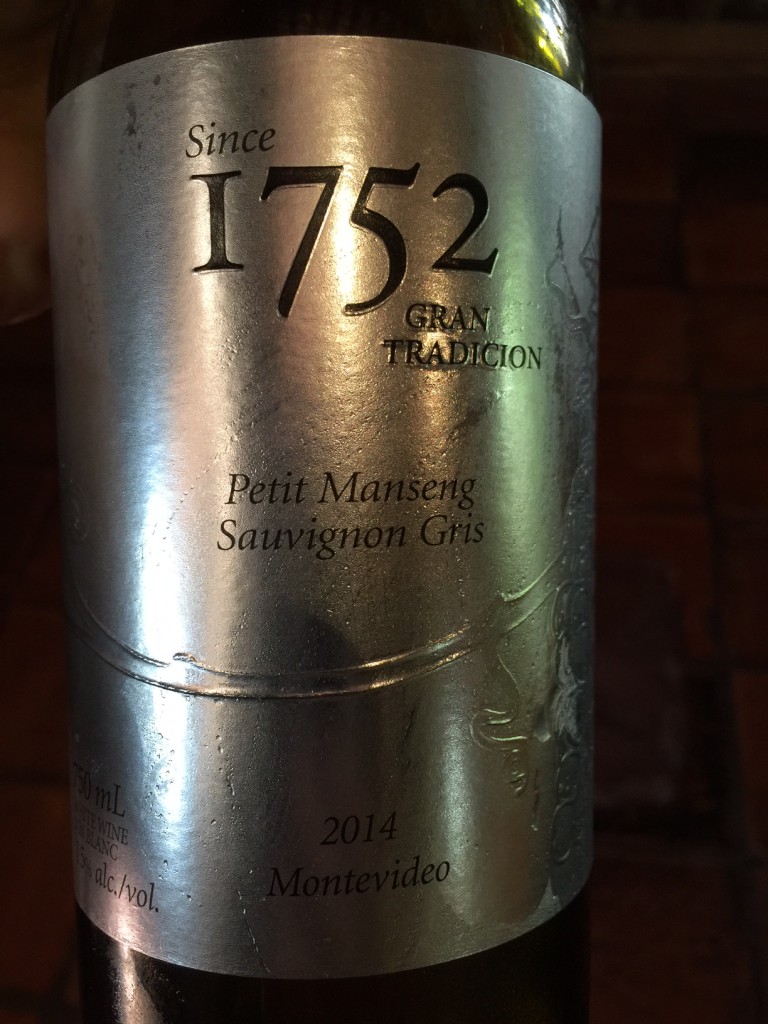 1752 Gran Tradicion (90% Petit Manseng and 10% Sauvignon gris) – 2012 – US$ 30.00
One of the biggest surprises of this trip. Golden color. Floral notes. Ripe fruit. Full of intense flavors and yet elegant. I believe that Petit Manseng has a bright future in Uruguay as it is very well adapted to the warm and wet conditions of the country (somehow similar to Virginia in the USA, where it's been grown very successfully).
•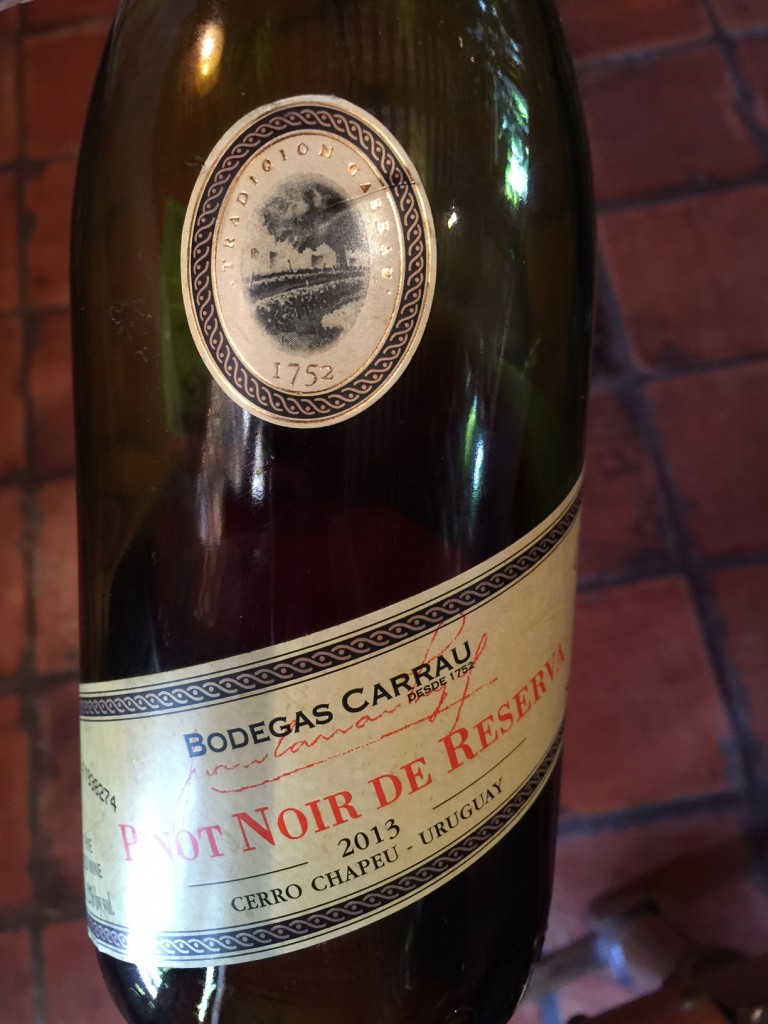 Pinot Noir de Reserva – 2013 – US$ 10.00
Produced from grapes from their Cerro Chapeu vineyards in the north of the country, this Pinot Noir has a brilliant ruby red color, with a perfumed nose of black and red berries. Fresh acidity and silky tannins. Delicious. Have I mentioned that it costs only 10 bucks? 🙂
•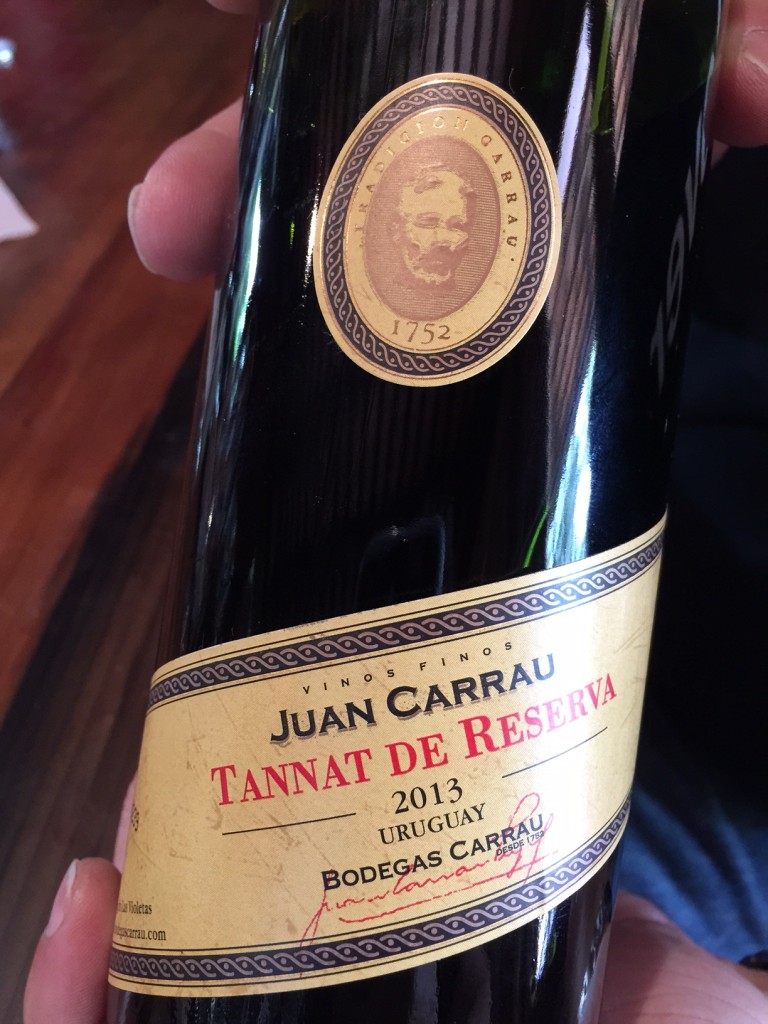 Tannat de Reserva – 2013 – US$ 10.00
Dark ruby red with purple hues. Pure Tannat fruit combined with notes of spices and tobacco from the aging in oak barrels (50% French and 50% American for 18 months). Very persistent and delicious finish. I can't help myself… I have to say that I feel that I'm stealing the wine from the Carrau family when I buy a bottle at this price!
•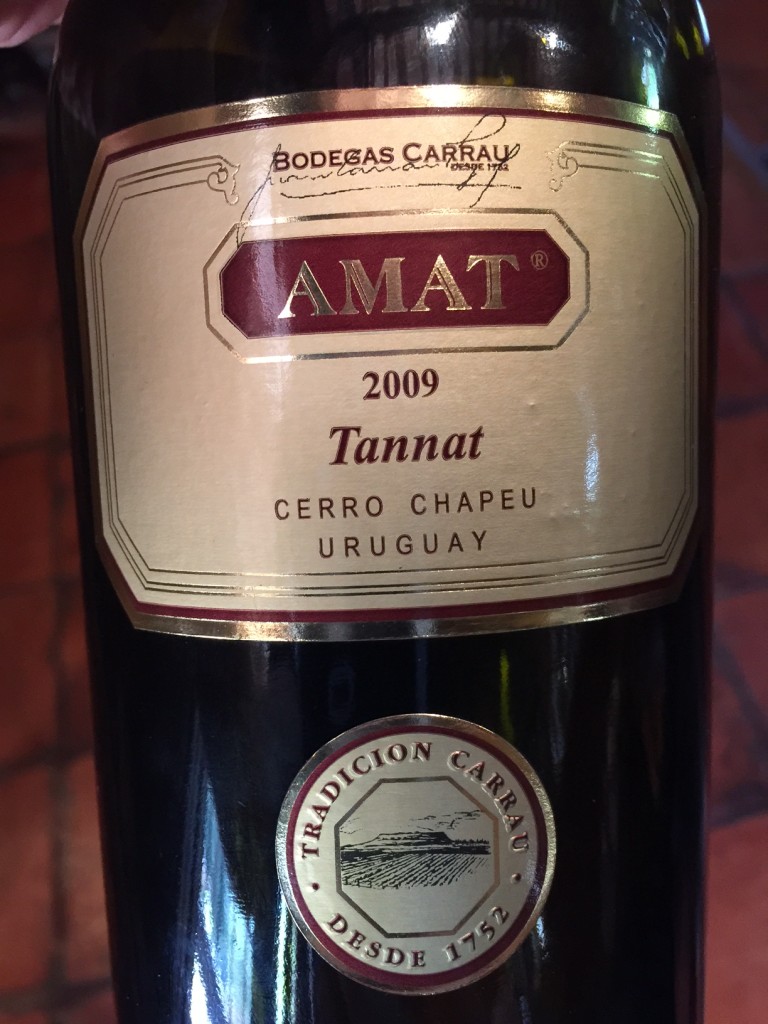 Amat Tannat – 2009 – US$ 42.00
Another wine made from grapes from the north of Uruguay (Cerro Chapeu vineyards). Concentrated and intense ripe fruit flavors. Almost 7 years old, but still very youthful giving signs that it will age well for many many more years in the bottle. Grab a juicy rib-eye steak and you will have a match made in heaven.
•
Reservations are required: visitas @bodegascarrau.com
I'm sure you will love the visit! But… if it's not in your plans for the near future… find one of their bottles!
Cheers,
Luiz Alberto
>>> Master of Wine candidate
>>> Member of the Circle of Wine Writers
>>> Italian Wine Ambassador
>>> I combine my passion for wine with social media