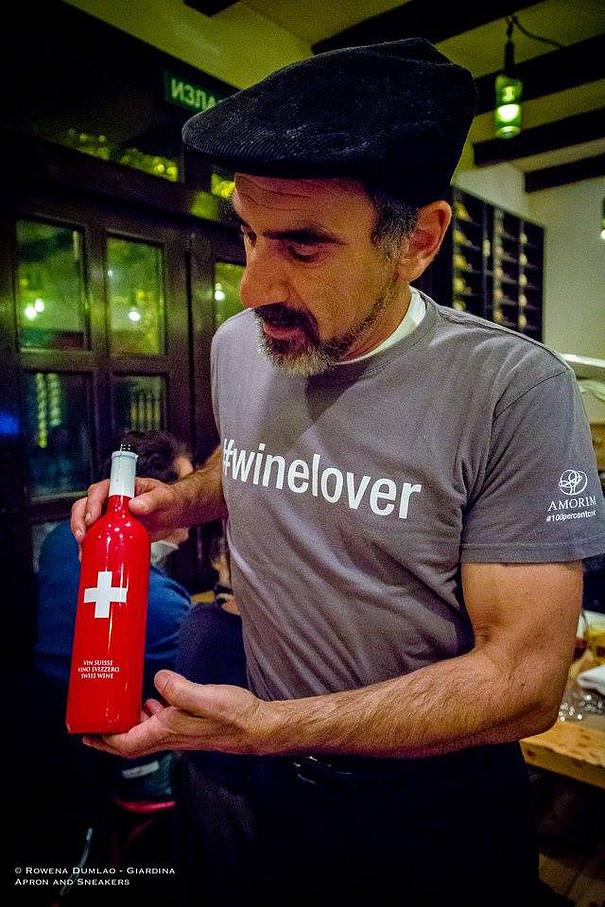 Giannis Krassaki
, #winelover 
In the period from 12th till 16th October, 2017, our #winelover community, which counts more than 25,000 members, gathered in Belgrade (Serbia) in order to celebrate International  Prokupac Day and get immersed in the Serbian wine scene.
The first evening in Belgrade was dedicated to a BYOB dinner at Steak&Wine Bar. It was a great opportunity to share wine stories brought from all corners of the globe, meet friends, and cheer to wine adventures which were awaiting us in Serbia.
The night was surely a promising start for the "#winelover Serbia trip."
Text by: Tomislav Ivanovic
Photos by: Rowena Dumlao Giardina (Italy) – You can check all the pictures here:
Cheers!!!
Luiz Alberto
Master of Wine candidate (former)
I combine my passion for wine with social media